A Creepy Discovery (A True Tale of Horror)
Do You Believe In The PARANORMAL, The SUPERNATURAL or Stories Like, "The Blair Witch, etc?"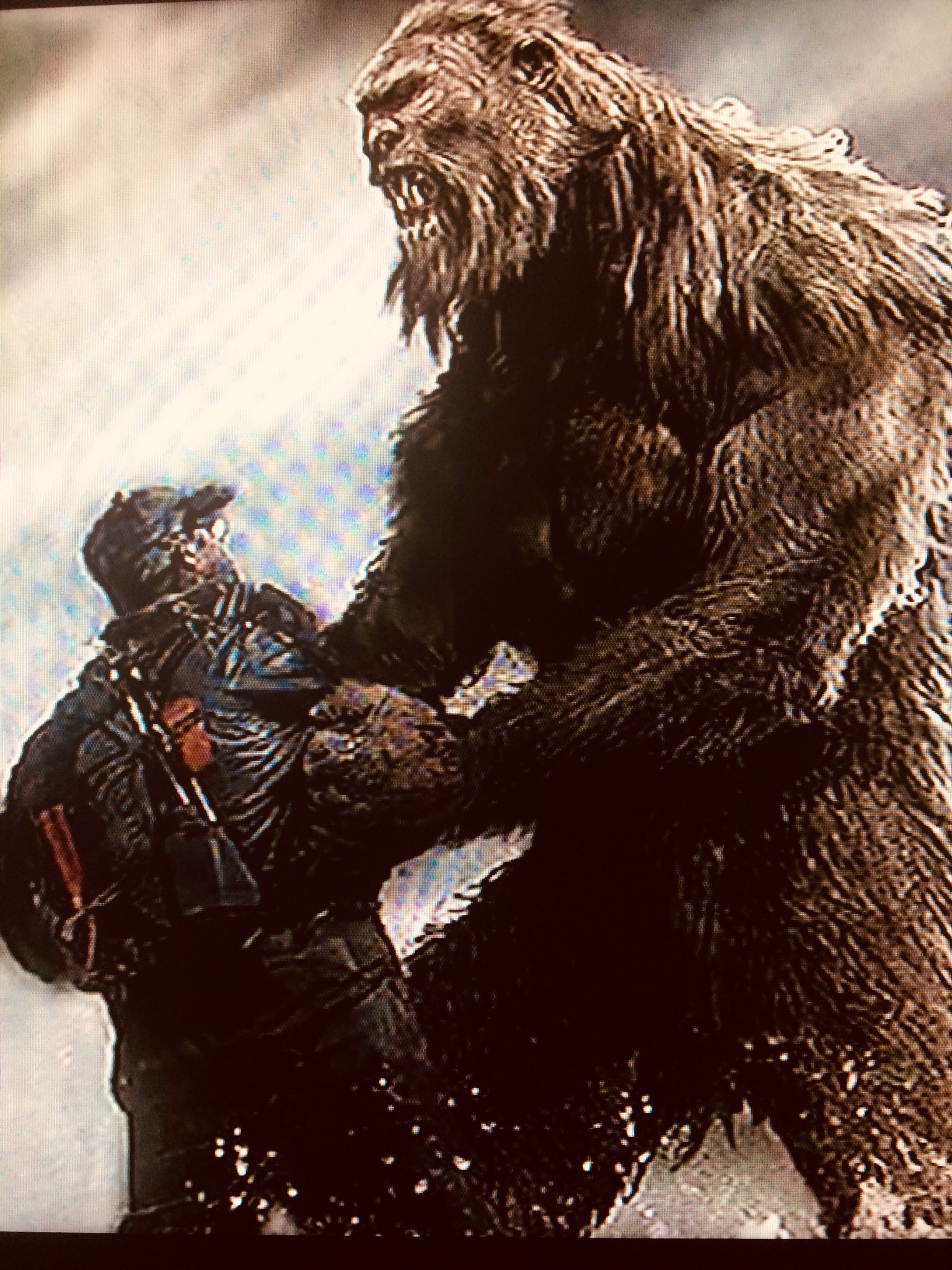 Regardless of What You Do or DO Not Believe In, PLEASE NOW Read ALL OF (WHOLE PAGE) This Very INTERESTING (TRUE TALE OF HORROR) Story.....
 "It is believed that the U.S. Government is withholding critical information pertaining to the existence of extraterrestrial life and that there are covert government projects that specialize in the retrieval and cover-up of fallen or crashed alien craft."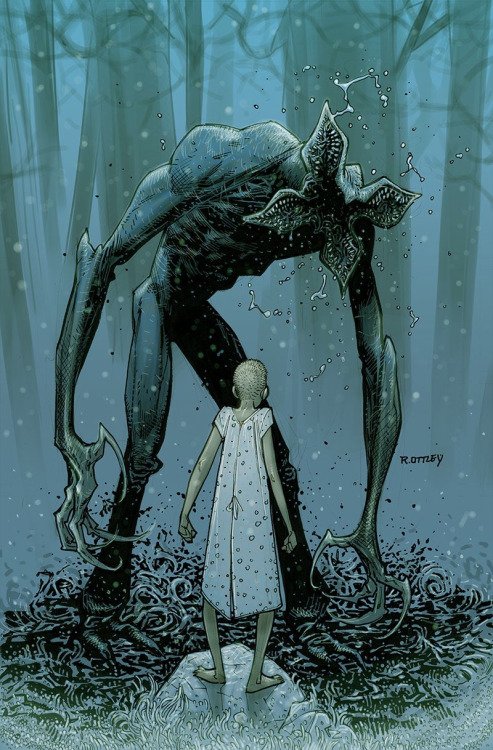 Photograph of an ALIEN (Extraterrestrial) Photo Copywritten... R. Ottley. "Stanger Things."
"It is also purported, that for every reported case of an extraterrestrial encounter there are many disturbing accounts that the general public will never know about."
"WAIT... KEEP READING BECAUSE THERE IS SOMETHING EXTRAORDINARY BOTH MY WIFE (GLORIA) AND I HAVE BEEN HOLDING OFF ON (FOR YEARS) DYING TO SHOW YOU AND THE PUBLIC. AND UP UNTIL NOW WE HAVE FINALLY DECIDED TO, "GO PUBLIC" WITH THIS. AT LEAST I HAVE ANYWAYS.

"
Photographer, Gloria Mentillo, And Her Husband, Horror Author, Chris Mentillo

 
SO WHEN YOU SEE WHAT IT IS WHICH WE (GLORIA MENTILLO, CHRIS MENTILLO) ARE ABOUT TO SHOW YOU INCLUDING THE VERY CREEPY STORY OF HOW WE INEVITABLY CAME ACROSS THIS INCREDIBLE DISCOVERY, YOU WILL BE ABSOLUTELY BLOWN AWAY. IN FACT, IT SCARED THE FREAKING CRAP OUT OF BOTH OF US AND LITERALLY SENT IMMEDIATE SHIVERS THROUGH MY WHOLE ENTIRE BODY WHEN I REALIZED WHAT IT REALLY WAS. AND IT TAKES QUITE A BIT TO SCARE US. THIS IS ESPECIALLY TRUE WITH MY WIFE, GLORIA WHO (BY THE WAY WAS THE FIRST ONE TO NOTICE THIS WHOLE ENTIRE CREEPY THING) IS A HUGE SKEPTIC (BIG TIME) UP UNTIL NOW...
WHEN I FIRST SHOWED AND EXPLAINED THIS TO A TRUSTWORTHY FRIEND, HE WAS SO FREAKED OUT AND SO AMAZED BY MY WIFE'S FINDING THAT HE EVEN OFFERED ME A RATHER LARGE SUM OF CASH TO SELL IT TO THE PRESS AND MEDIA, ETC. MY WIFE SAID NO. ANYWAYS SHE NEVER WAS ABOUT THE MONEY - EVER. AFTERALL IT WAS HER DISCOVERY. SHE TOOK THE PICTURE. SHE DISCOVERED IT. SO I COULDN'T DO MUCH ABOUT THAT (SELLING IT). 
PLEASE CONTINUE READING THIS REMARKABLE STORY...
NOW

I wish to share this absolutely profound find with you. The memorable event for which I will provide and share with you happened to both my wife and me and took place some several years back during one of our many enjoyable excursions - far up North in the dense mountains. Incidentally, we both have not even gone back to the exact location since.
Before I further begin to entertain you with my story regarding what happened that day, I want you to please first understand that this incredible event really occurred, and is in no way

fictitious

. This is not a

hoax

. Nothing here is embellished, made up, or created to defraud you, the media or the public. (I will even submit to a polygraph test if need be).
ONCE AGAIN, before I begin to tell you about our remarkable story regarding what took place that night, I want you to understand and remind you again that this actually is really

TRUE

, and so, therefore, is in no way

MADE UP

OR

FALSE

. This is

NOT

A

HOAX

. Nothing here is intentionally

EMBELLISHED

or created in any way to

DEFRAUD

you, the

MEDIA

or the

PUBLIC

.
In fact, incredibly it took several "long" years of waiting to finally come out and reveal this actual phenomenal true encounter we had involving this very astonishing and creepy event. 
WHY AM I TELLING THIS STORY NOW AND WHAT TOOK ME SO LONG YOU ASK? 
Quite honestly, my wife Gloria is a very big

skeptic

when it comes to anything in the paranormal or supernatural origin. She should have been a scientist or detective. Honestly, she would have done very well in these professions should she had decided to work in those fields. Nevertheless, like many other skeptics out there in the world, it took only one event (

this

very

specific

event

) to change her whole outlook and input regarding ever believing in the unexplained again, etc. In some special way then, I feel blessed this happened to her, so as to open her eyes of the possibilities that we are not alone. I really believe this was the experience she needed to see with her own eyes. So for many other skeptics out there, "

Seeing

Is

Believing

." This was indeed the case with my wife.
Additionally, nothing being mentioned here is of

dubious

nature

,

and in no way was created to profit or gain proceeds off of this real and very true material. 
Wait a minute, I do not mean to sound redundant, but I already said that -- didn't I? Lol.
In fact, when after accidently stumbling upon this remarkable discovery, our first immediate impulse was to stay clear of revealing our discovery. 
I will admit though even after some cautious thought, I did, however, have persevering thoughts and plans to reveal the entire nature of our find to the media. 
Nevertheless, for one reason or another, I decided instead to hold onto it until I deemed it necessary to reveal. Since then I have kept a good portion of this sighting confidential - except up until now.
The following story is as it happened. Please be advised again that the pictures, videos, etc are the originals. Nothing has been altered, changed or edited in any way, shape, or form. Also, make note of the disclaimer below also letting others know

not to

also

tamper

with or alter this original photo in any way. This is not for any other use except by the photographer and publisher. 
OUR VERY REAL STORY:
It was like any other warm, hot, and sweaty summer vacation day, heading out to our final terminus at North Conway, New Hampshire. Both my wife and I roused up out of bed, to enjoy a beautiful tranquil day in the sun.
On this particular morning, we had abrupt plans to head out to the Sacco river area and venture out to some of the most sequestered beaches in and around the unfathomable forest of the neighboring valley of Loon Mountain in Lincoln, New Hampshire.
The stunning, but a mountain terrain their - surrounding the river was bouncy, and the wind this day began to stir-up like little tornadoes that trembled the assorted different colored leaves of trees like noisy slithering rattlesnakes rattling about in the sand.
Before long, the sun began to settle down below the valley creating a wonderful photo opportunity for my wife to plunge ahead and snap some inviting photos.
So on this providential day, we proceeded to take several more interesting pictures with our camera. These beautiful, rare photos would indeed add beautifully to our already astounding repertoire collection of pictures.
After we explored further down the river, we then made our way back to our hotel. It was already late by this time, and we both were exhausted from our long trek in the forest, and mountains. I grabbed a book to read in bed, and my wife began checking out her display of photos from earlier that day. While she sifted through the pictures, she paused and screamed out loud, scaring the shit out of me. "What I asked?"
She began explaining while trying hard not to stutter: Look At this Rock here in this picture. She showed me several various photos of a rock which was captured in several river photos she took.
Directly below is one large photo of this incredible monstrous display of what initially was suppose to be a large boulder in the river. Only this large rock was not your ordinary rock because upon examining it more closely (the photo below) you will soon see something unearthly revealed.
So when my wife discovered this she just about shit a brick. This concurred valid true when we both decided the following day to drive back to the exact location to take more photos of the exact same rock at the same exact time and location of the day before. Those exact pictures are displayed below the initial "creature feature" rock photo taken below.
So you see the several valid photos (posted sideways) below taken of the same exact rock, at the same location at the same time as before the following day. Only these photos (posted sideways here show the same rock the way it should be - a huge rock in the middle of the river. Weird? You bet it is. The reason we went back the next day to take more photos of the rock was to make sure we could validate that indeed this rock is possibly a shapeshifter or something. Whatever the hell this thing is, it certainly is very descriptive of what it shows regarding its monstrous side. The boulder is very large and indeed is real. We have not gone back to investigate further since. We only went back the following day, and we went at the exact same time as the day before to make sure it wasn't the way the light was hitting the stone. In fact, the rays of the sun were sporting down upon this thing the same way as before when we took the photo. Nothing but "creepy" besieges my mind when thinking further about this whole strange ordeal - a remarkable discovery, to say the least.        
NOTE

:
This Picture and any of the following photos are Copywritten 2013 -2017, By Gloria Mentillo and Chris Mentillo, under Chris Mentillo Productions, or by the respectively mentioned copywriter said.
The information and photos herein 

may not be photocopied, reproduced or altered in any way without the permission given from the photographer or publisher. Permission must be granted

before inducing any portion of this document and its perspective images.
Furthermore, the information provided herein is stated to be truthful and consistent, in that any liability, in terms of inattention or otherwise, by any usage or abuse of any policies, processes, or directions contained within is the solitary and utter responsibility of the recipient reader and viewer.
Under no circumstances will any legal responsibility or blame be held against the publisher or copywriters herein for any reparation, damages, or monetary loss due to the images or information herein or indirectly.
Also, by reading and visualizing this photo and document, (content) the reader or viewer agrees that under no circumstances are we responsible for any losses contained within this document, photos direct or indirect, which are incurred as a result of the use of information contained within these pictures, documents, including, but not limited to, - errors, possibly becoming cursed, omissions, or any inaccuracies.
Respective authors and photographers own all copyrights. Legal action will be pursued if this (any of this photo or true story) is breached. So Do Not Say We Did Not Warn You. Thank you!
Below is the picture of the "creepy creature" captured by my wife's (Gloria Mentillo) original photo on the first day.
The photos of the same rock displayed below (that are "posted sideways") are the photos taken by both myself (Chris Mentillo) and my wife, Gloria mentillo on the following day. These photos (same rock) were taken at the same exact time and location of the day before. 
So you can clearly see by looking at the (sideway) posted pictures of the same rock the next day that it doesn't appear to be anything unusual other than a rock. It's the original first day's picture (directly below) that utterly captures our attention. And boy does it look creepy and very real. 
STAY TUNED AND COME BACK TO THIS PAGE AND WATCH THE ACTUAL "VIDEO FOOTAGE" CHRIS MENTILLO TAPED THE FOLLOWING DAY.  ARE YOU INTERESTED IN HEARING MORE ABOUT THIS EVENT AND OTHERS? DO YOU WANT TO BECOME A PART OF IT? REGISTER TO RECEIVE EMAILS AND

FREE STUFF

FROM

HORRORPUBLISHING.COM

HERE
Turn Your Computer into A 24X7 Money Generator. 100% Autopilot. 100% FREE. Everyone's Invited!
Click Here